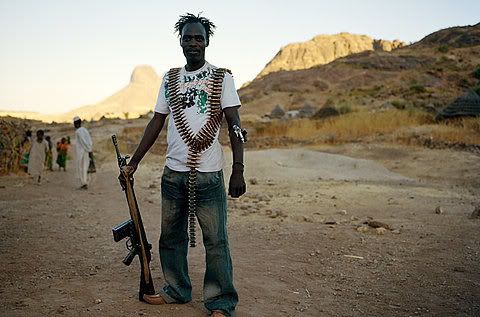 Like 10 years after it was even cool!
Or maybe our humanitarian effort is basically just air-dropping crates of old frat boy clothes: 
"Hey Dog, what should I do with all these fleur-de-lis printed t-shirts and distressed jeans?"
"I don't know. Goodwill?"
 "Bro, I bought these at The Rail in fucking NORDSTROM. I'm not giving 'em to some poor 
pathetic-ass store for broke jerks."
"Then fucking give 'em to Darfur, Broseph."
"Yeah. Very niiiiiice. Remember Borat?"
"Let's watch that DVD when you're done ending genocide."