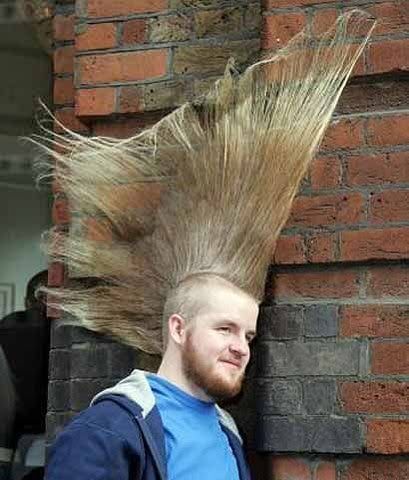 So what's your name, Worst Person in the World?
Faggington Douchelby. 
And what's your favorite movie of all time?
It's a tie between Dune and Any Given Sunday.
Do you have a job?
Well, I invented the show Laguna Beach, so I pretty much just lay back and collect my royalty checks. 
I am working on a book, though.
What's your book?
It's a 6,000 page trigonometry textbook written in the voice of Denise Richards. 
Do you own a car?
Because I am very rich, I usually just have the places I want to drive to torn down and rebuilt nearer to my house. 
For short errands, I ride my unicycle.
Are you spoken for, Mr. Douchelby?
I have a girlfriend. Her name is Raynewalker and she works at a vegan hair salon called "Judge Dread."
What's up with your hair?
This is how I express myself. Some people can't handle my edginess.
Where do you see yourself in 10 years?
I'd like to buy a few blocks in the "low-income" part of town and have Frank Gehry build a big museum for all the things that I like. 
What's your favorite band?
What's on your Ipod, Faggington?
30 gigs of the sound of fatal car wrecks.
Thanks for your time, Faggington.
De nada bada bing.